Big Discount 450 THB to 199 THB While supply last
Dual Languages with voice English-Thai and subtitle English-Thai;
Set complete with Video; poster and foot massage wooden stick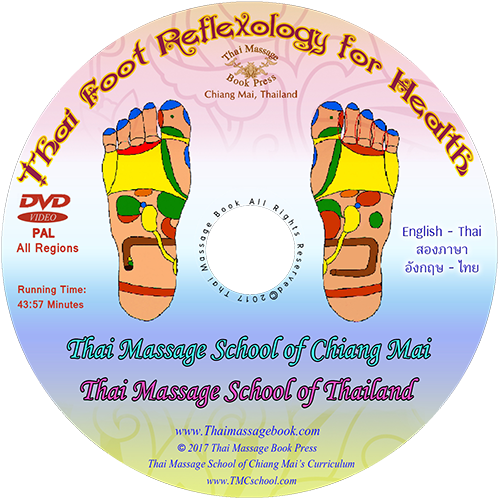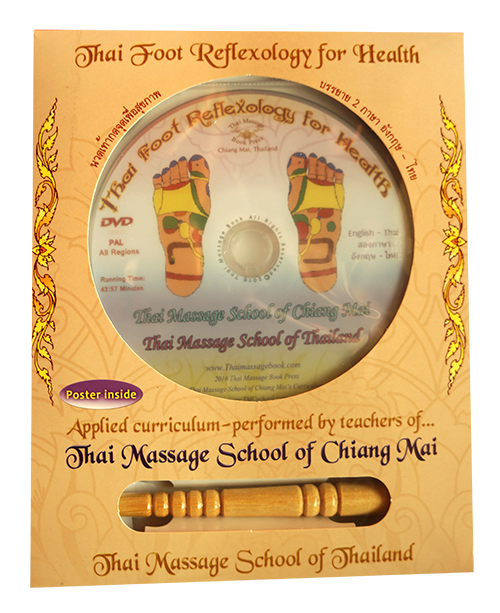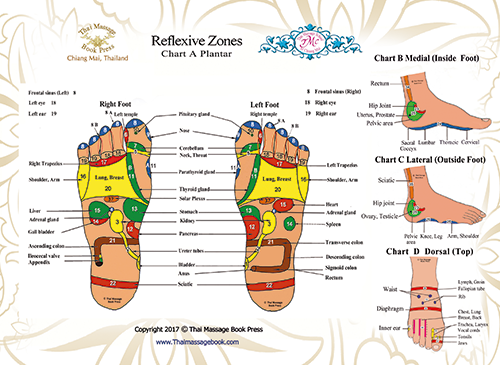 Sample of video for Thai Foot Reflexology for Health
The sample only contains English voice. The original video is professionally made with license of approval from the Thai government. It has dual voice English-Thai, Subtitle English-Thai with chapters' selection.
Running time is 43.57 minutes.
The video of Thai Foot Reflexology for Health is a step-by-step complete detail with each movement demonstration by a certified teacher of the Royal Awarded Thai massage school—Thai Massage School of Chiang Mai (TMC).
The viewer will be able to follow and perform the techniques in this systematic learning by TMC school. The enclosed chart of 29X45 cm will guide the viewer to follow the video to see along the demonstration. The presentation-demonstration appears with pop-up chart to guide the viewer to follow at ease. The foot massage wooden stick is included in the box-set.