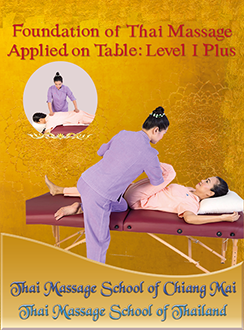 Unit Price: 450 THB
One Set: 1,340 THB
Read more
NOTE:
Please note that once you click on


you will be redirected to "SHOPPING CART" TMCschool.com website to continue with your purchase
MAILING NOTE:
The book is mail via Postal Service registered 'small package' air mail for book only. For DVD will be by regular airmail. The book (and DVD) is ship within 3 days of receiving order. It should take about 2 weeks in normal delivery time according to the post office. However, the delivery time is not guarantee and may delay. We cannot be responsible for the return package due to incomplete address or no one to receive the package etc. You will need to pay for re-mailing and no refund. (This happen often. Please be sure of the mailing address. Make it very clear and if possible, include your phone number.)
Please note that due to the complexity of the online payment, we cannot offer a refund. However, if you receive the book in a damaged condition, please take a photo and email to us and we will replace a new book at no cost of shipping to you.
If you wish to order more than one book in the same title (2 or more will receive discount), let us know how you want it by regular air mail (about 2 weeks) or economy air mail (about 3-4 weeks). For more books and have more time by sea shipping (about 2-3 months). Tell us the country to ship to at info@thaimassagebook.com. We will email to let you know the shipping cost and instruction for payment online.