Description
Inside the Book
foundation-of-thai-massage_small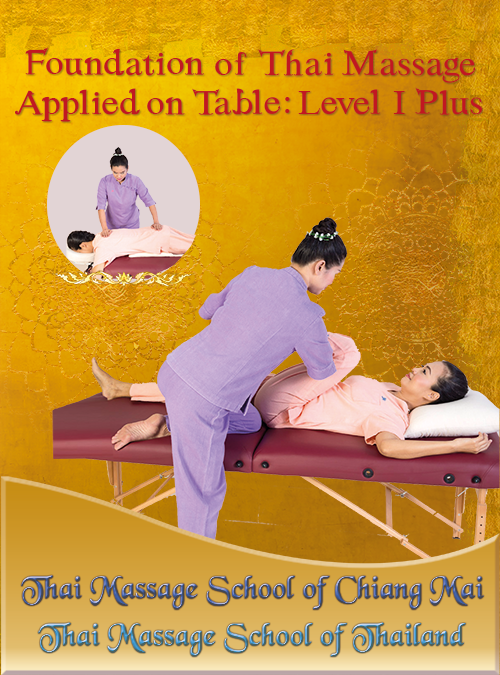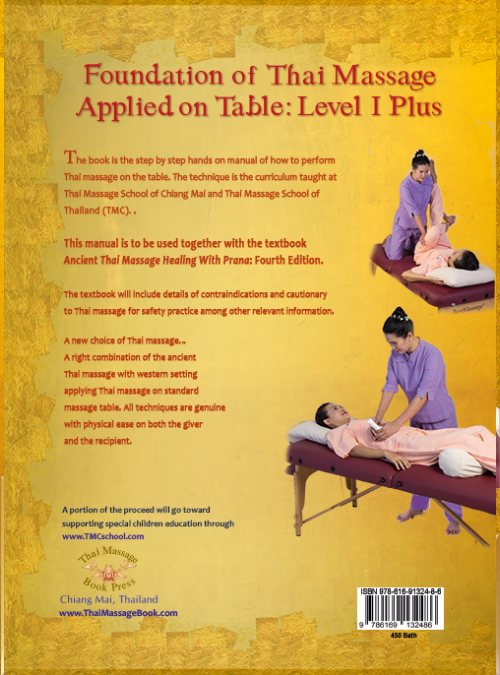 NOTE: It is recommended that this book shall be purchased together with the Ancient Thai Massage Healing With Prana Fourth Edition (Second Printing)
Because the book contains only the practical part (chapter 17) of the Foundation of Thai Massage from the Ancient Thai Massage Healing With Prana but for the application to apply the massage on the massage table. Thus the learner needs to study other important information from the main book such as contraindications, cautionary, and relevant  anatomical information when to perform massage safely. However, the publisher insists on the recommendation that the reader who wishes to practice Thai massage should study directly from a qualified instructor not merely from the books.
The Foundation of Thai Massage Applied on Table: Level 1 Plus is the step by step hands on manual of how to perform Thai massage on a massage table safely, effective and gracefully. The technique is the curriculum taught at Thai Massage School of Chiang Mai and Thai Massage School of Thailand (TMC).
This is the new choice of practicing Thai massage to accommodate the learner to fulfill his or her preferences be from the custom or physical comfort. The art is also very applicable to the spa and western massage set up that normally practice on a massage table. No need to create floor space and can apply the ancient art of Thai massage on the existing massage setting. The techniques are genuine with physical ease on both the giver and the recipient.
The manual and the training, in addition, enhance the massage with the application of dried herbal ball technique to the Thai massage on the table.